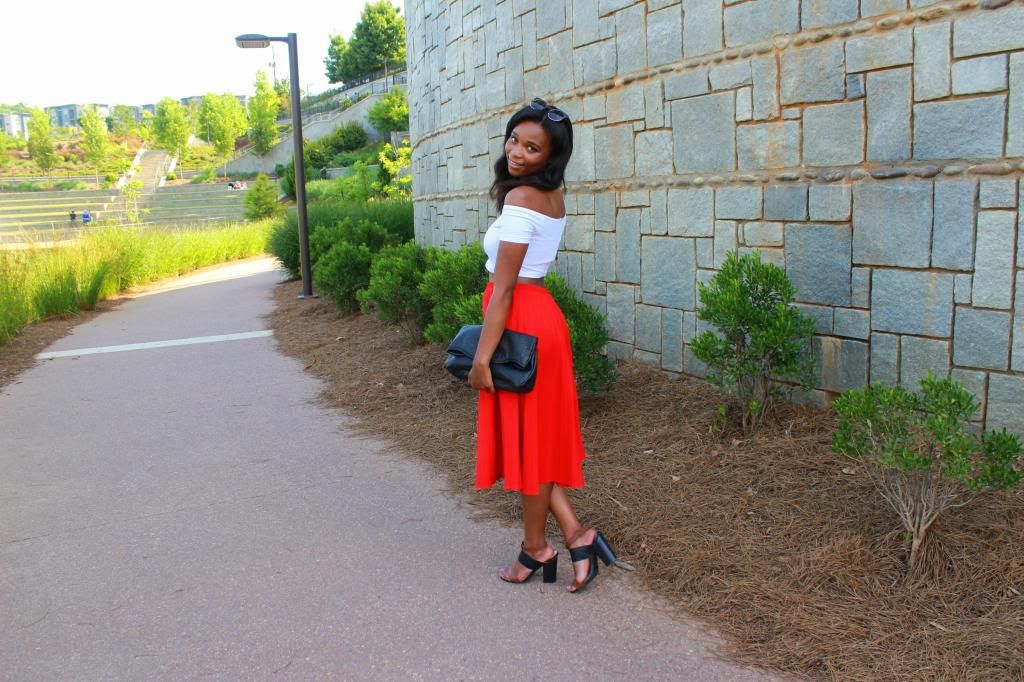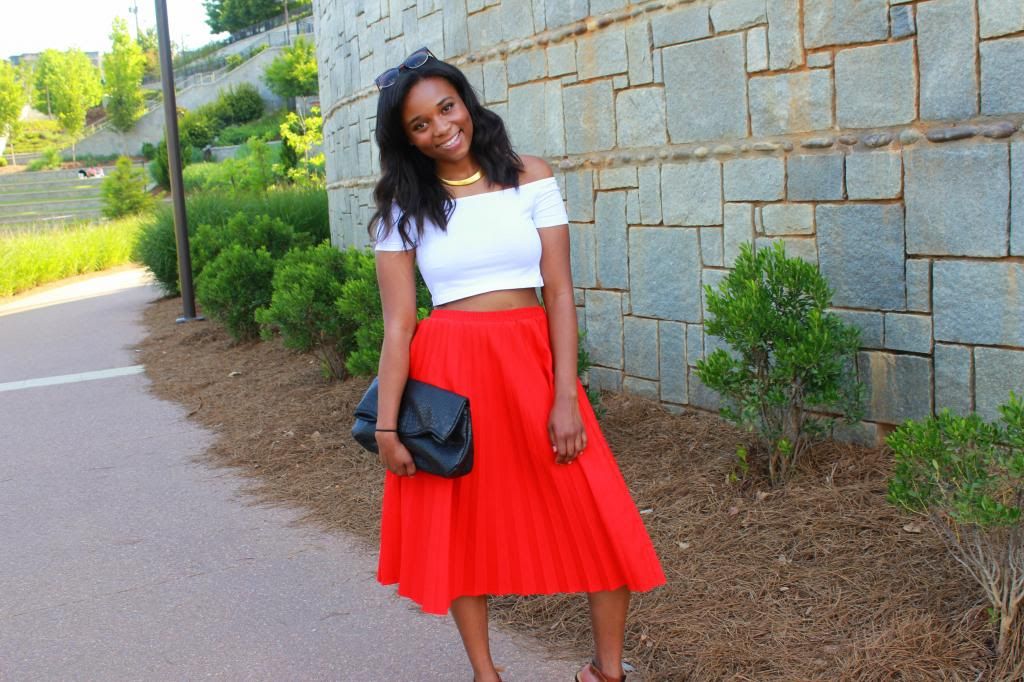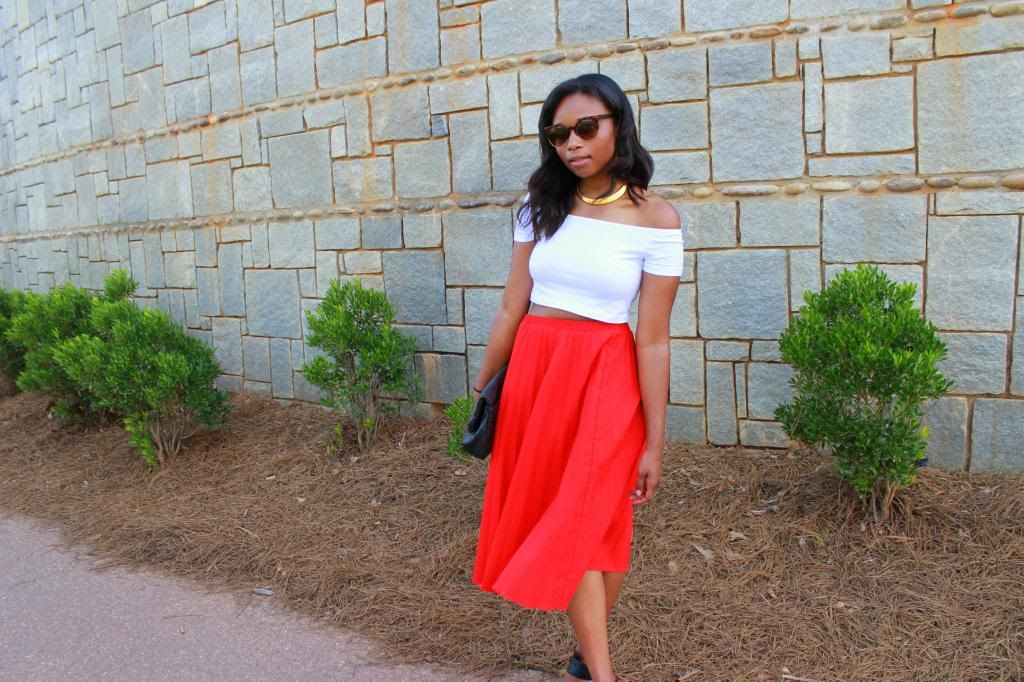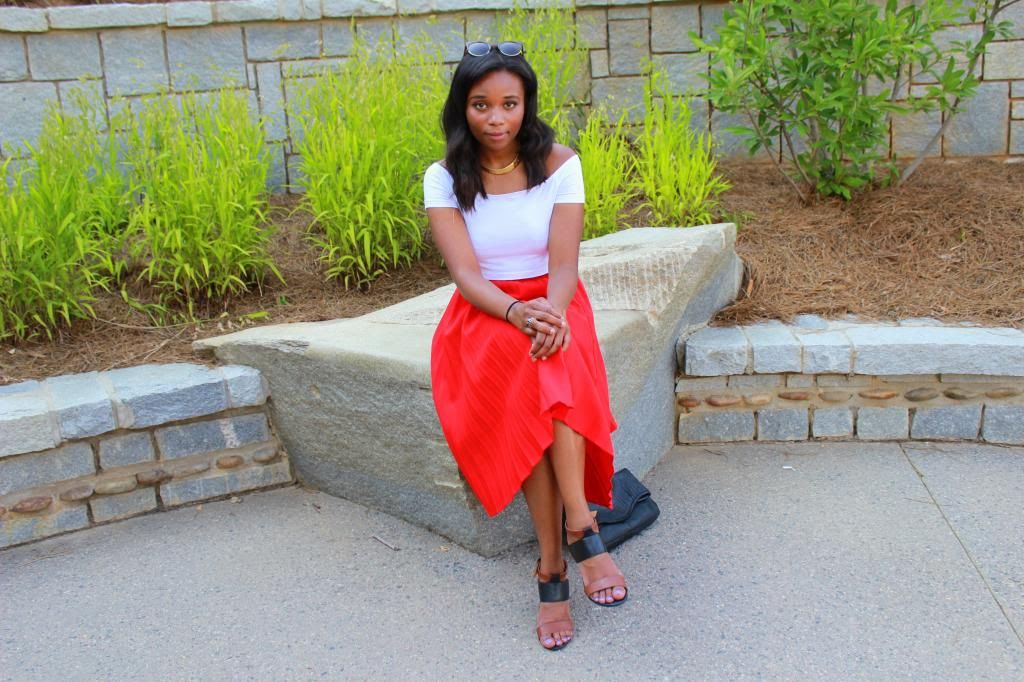 crop top- Asos; necklace- Goodwill; pleated midi skirt- Goodwill; shoes- Forever 21; bag- Chinese Laundry
So I decided to start over with my blog. I deleted all my old posts and revamped the layout. It has literally almost been a year since my last post, and I thought that I should start over. The real reason might be that I looked at all my old posts and was reminded how awkward I use to be (I started this blog in my freshman year of high school, which was almost five years ago, so one could imagine that there were a few awkward stages and fashion choices back then). Anyways, here is my first outfit post on my newly revamped blog. It features the items that I basically wear different versions of in the summer, which are: crop tops, midi skirts, and retro looking sunglasses. Expect to see something like this again pretty much.
These photos were taken in the Old Fourth Ward park in Atlanta. Let me just say this place is amazing! The park has a modern style and the construction going on around it tells me that there is more to come. If you're ever in that area, you should definitely stop by.